MISCELLANY OF FOLK
A Powerful Collaboration 
Formed in 2022, Miscellany Of Folk is a captivating touring act that brings together three talented musicians hailing from Ireland and Newfoundland. Each member of the band brings a wealth of diverse music and life experiences to the concert stage. With impressive accomplishments in both touring and studio recording, they are consummate professional music makers. With decades of experience performing around the world, their music traverses the Atlantic Ocean, spanning from the Emerald Isle to North America. 
Their amiable performance is set to take you on an heartwarming and lucid musical journey through the vast world of folk music Miscellany Of Folk offers a powerful and well-arranged repertoire of thoughtfully crafted songs and foot- stomping instrumental music. Their dynamic and intimate concerts are filled with emotion, colour and fun. The band's acoustic sound blends the tones of accordion, fiddle, guitar, bodhran, mandola, resonant vocals, and sweet harmonies.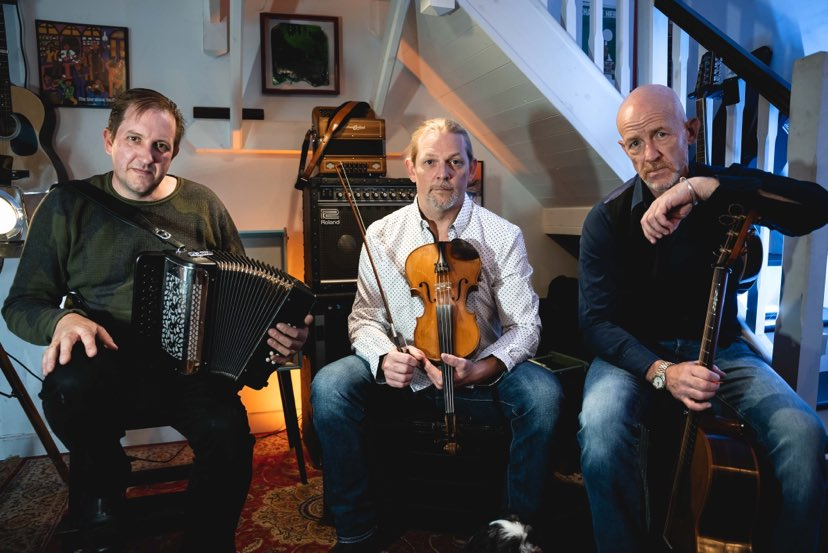 "Having known of the lads work in other contexts and bands over the years I was genuinely blown away by their live concert performance, effortless tunes, passionate songs and an easy going relaxed rapport with the audience. I came away humming tunes and knowing a lot more about folk and traditional music, in my book that's a win. Miscellany of Folk is now on my radar for 2023." Sean Laffey-IRISH MUSIC MAGAZINE 
Intimate and Engaging 
At the core of Miscellany Of Folk are three exceptional musicians. Celebrated multi-instrumentalist Billy Sutton, hailing from Harbour Grace in Newfoundland, joins forces with accordion maestro Benny McCarthy from Co.Waterford in Ireland, known for his work with Danú. Rounding out the trio is Eddie Costello, a singing powerhouse and guitarist from the historic county of Tipperary in Ireland. United by their deep love for music and their shared passion for creating new arrangements and sounds, they collectively bring a fresh perspective to the folk genre. 
The band's music possesses a rustic and earthy feel, evoking both heartfelt and beautiful sentiments. Their intimate and engaging style draws listeners in, creating a captivating experience. Individually, Billy, Benny, and Eddie have recently released highly regarded solo albums, each showcasing their unique styles and traditions. However, when their talents merge, the sum becomes greater than its parts, resulting in the captivating and harmonious ensemble known as Miscellany Of Folk. 
BILLY SUTTON (Fiddle, Bodhran, Mandola & Vocals) 
EDDIE COSTELLO (Lead Vocals & Acoustic Guitar) 
BENNY MCCARTHY (Button Accordions & Melodeon)  
BAND MEMBER BIOGRAPHIES
Billy Sutton (Fiddle,Bodhran, Mandola & Vocals) 
Billy Sutton, a shining star in the traditional music fabric of Newfoundland and Labrador, has captivated audiences with his remarkable talent as a multi-instrumentalist, producer, and recording engineer.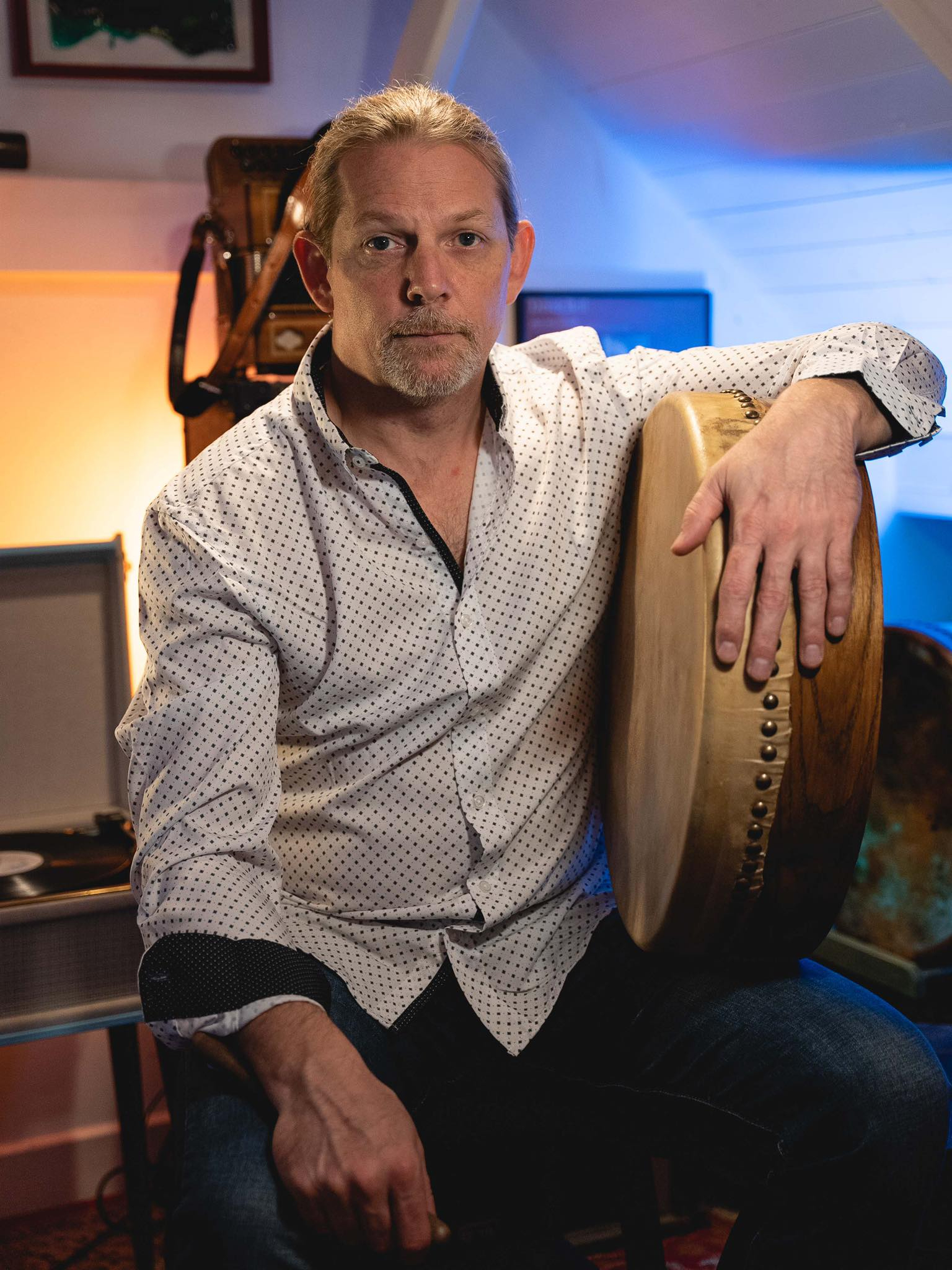 Billy Sutton, originally from Harbour Grace in Newfoundland, now calls St. John's home, where he has become an integral part of the vibrant music scene. As the popular host of the Trad Session scene in St.Johns, he has created a vibrant and welcoming space where traditional music enthusiasts gather to experience the magic. 
With his exceptional musical ability, Billy Sutton has garnered recognition and respect in the industry. A notable highlight in his career was his membership in the multi-award- winning band, The Fables, with whom he toured extensively and recorded. Collaborating with renowned groups and artists such as Ron Hynes, ShanneyGanock, The Irish Descendants, The Ennis Sisters, The Matthew Byrne Band, Cordeen, and Rum Ragged, Billy has contributed his unique musical skills, shaping and elevating their sound. His versatility and expertise as a producer and recording engineer have made him a sought- after collaborator in the music community.  
Notably, Billy's exceptional talent has caught the attention of one of Ireland's most famous traditional bands, Danú, who recently invited him to join their ranks. This invitation further solidifies Billy Sutton's reputation as a highly regarded musician, both locally and internationally. 
Acknowledging his achievements, Billy Sutton has received numerous awards and recognition for his outstanding contributions to the Newfoundland and Labrador music scene. His dedication to his craft, unwavering commitment to excellence, and deep love for music have made him a respected figure in the industry.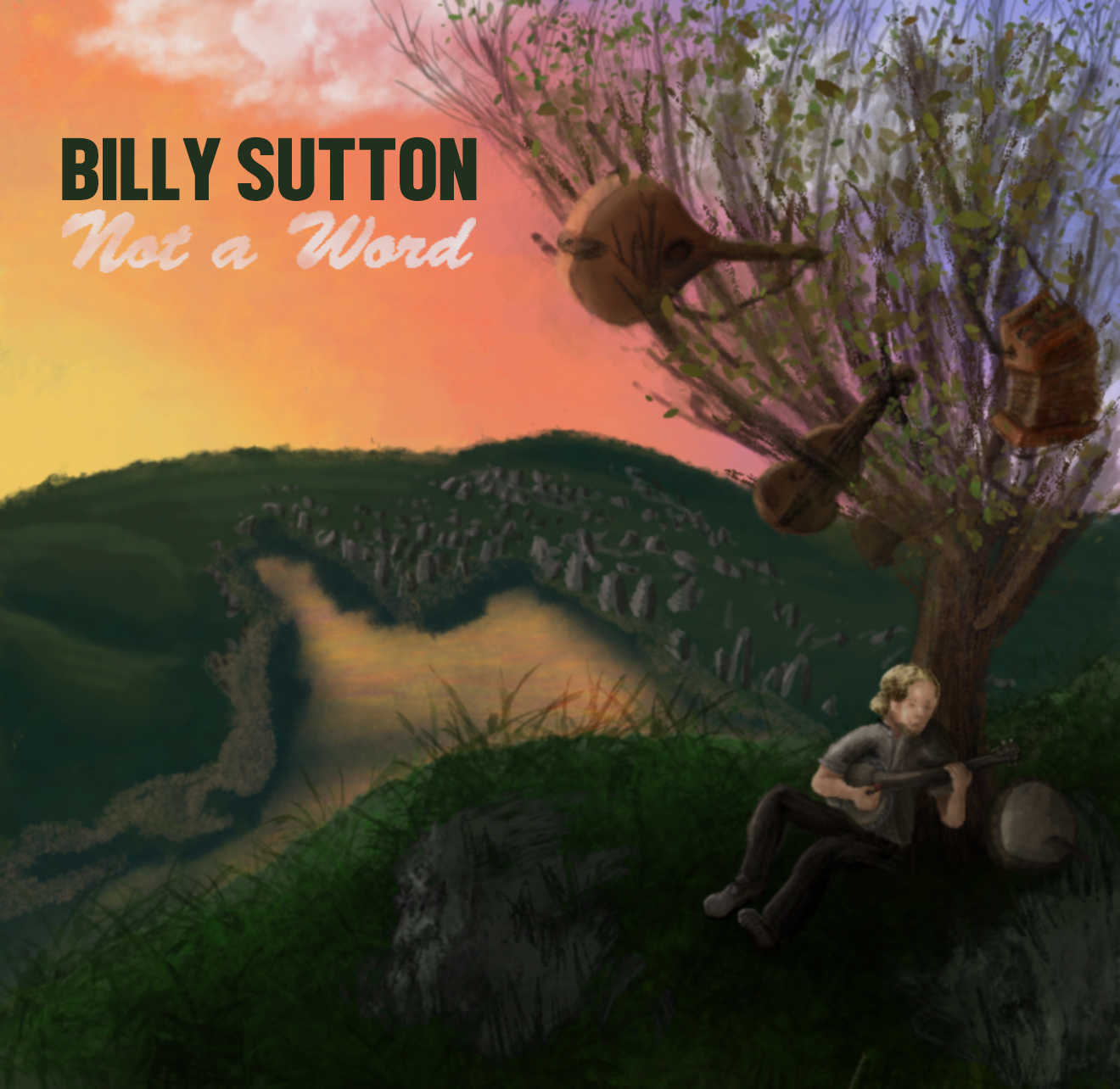 In addition to his collaborations, Billy Sutton has embarked on a successful solo career with his recent album release, 'Not A Word.' This exceptional album, showcasing Billy's talents as a composer, instrumentalist, and producer, has received critical acclaim. From the heartfelt compositions to the meticulous attention to detail in writing, recording, mixing, and production, 'Not A Word' exemplifies Billy Sutton's artistic vision and exceptional musical prowess. The album stands as a testament to his growth as an artist and his ability to create captivating and emotionally resonant music. 
Billy Sutton's instrumental prowess, production expertise, and unwavering dedication to preserving the cultural heritage of Newfoundland and Labrador have cemented his status as a cherished and influential figure in the folk music community. As a shining star in the province's rich musical landscape, Billy Sutton continues to leave an indelible mark on the genre, captivating audiences and preserving the essence of traditional music for generations to come. 
Eddie Costello (Guitar & Lead Vocals) 
Eddie Costello, a captivating singer and guitarist from the historic County of Tipperary in Ireland, has woven his soulful vocals and skillful acoustic guitar playing into the tapestry of the folk music scene, leaving an indelible mark.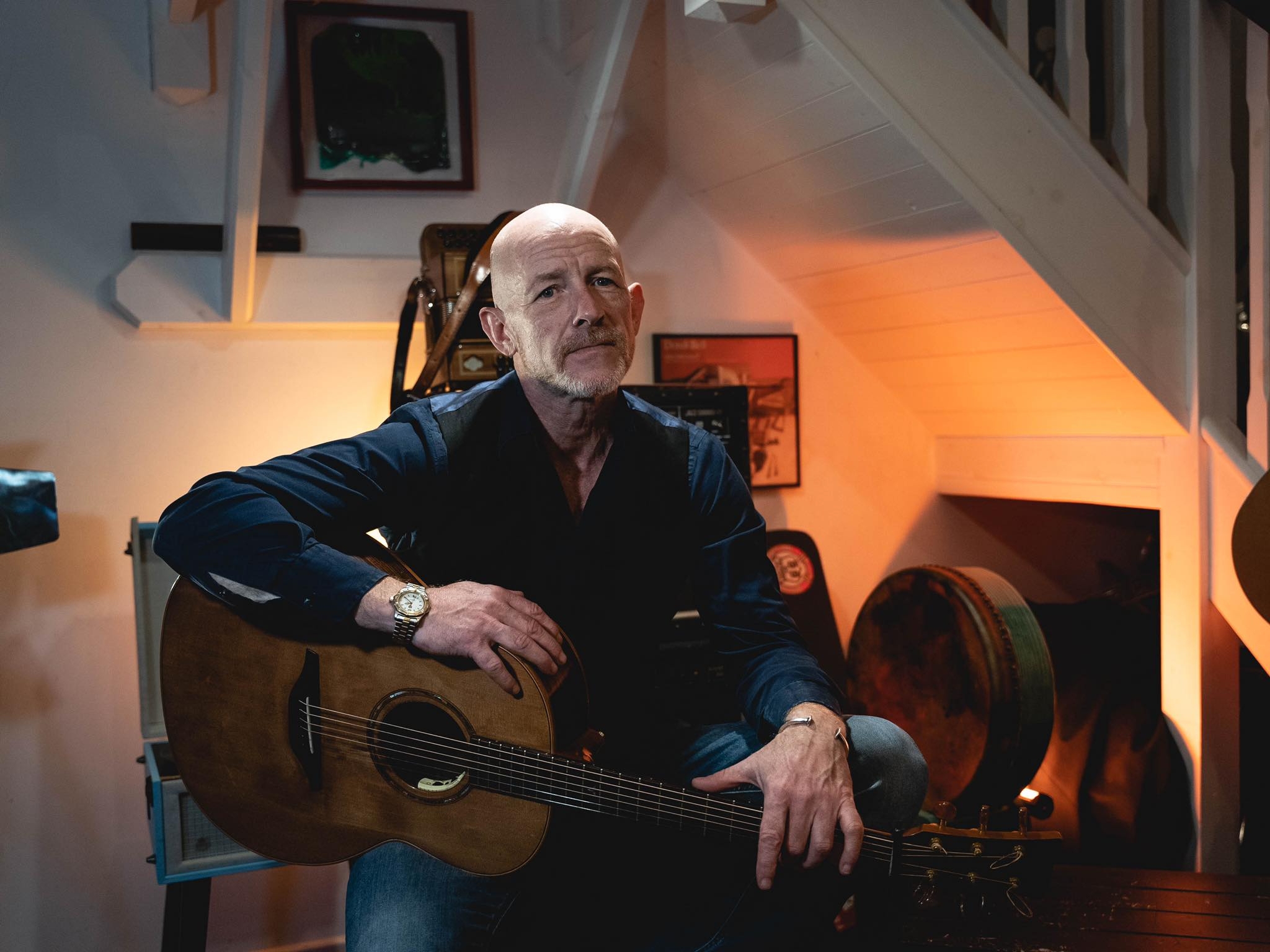 Eddie Costello's voice carries an undeniable depth and resonance that sets him apart as a truly exceptional vocalist. With each heartfelt performance, he effortlessly transports listeners, infusing every lyric with raw emotion and authenticity. Whether he's interpreting traditional folk tune or sharing an original composition, Eddie's soulful and expressive voice breathes new life into every song. 
But Eddie's talent extends beyond his captivating vocals. He is also a skilled guitarist, utilizing his mastery of the acoustic guitar to craft intricate and melodic accompaniments that enhance the essence of the music. From rhythmic strumming to delicate fingerpicking, his versatility shines through, showcasing his musicality and adding a dynamic layer to his performances. 
Eddie explores in his songs themes of love, life's journeys, and the profound beauty found in the natural world. With his unique singing style, he adds his own artistic voice to the rich tradition of folk music, contributing to its ongoing evolution and creating a timeless connection with his audience.  
What sets Eddie Costello apart in his live performances is the sense of intimacy and authenticity he creates. He possesses a remarkable ability to connect with his audience, fostering a warm and 
welcoming atmosphere that allows listeners to fully immerse themselves in the magic of his music. His shows are a captivating blend of heartfelt storytelling, soulful singing, and expert guitar playing, leaving a lasting impression on all who have the privilege of experiencing them. 
Eddie Costello's contributions to the folk music landscape are a testament to his deep passion for the genre. With his remarkable vocal talent, skilled guitar playing, and thoughtful song choices, he continues to captivate audiences and make a significant impact in the world of folk music. 
Hailing from the historic town of Cahir in County Tipperary, Ireland, Eddie has nurtured his musical talents over many years. He has toured extensively, both as part of the hit show 'Dublin's Traditional Irish Cabaret' in the USA and across Europe with the show 'Danceperados Of Ireland.' Eddie's solo career has taken him to various parts of the world, where he has shared stages with renowned artists such as Richard Carpenter, Philip Donnelly, Stocktons Wing, Aslan and Mundy among many others.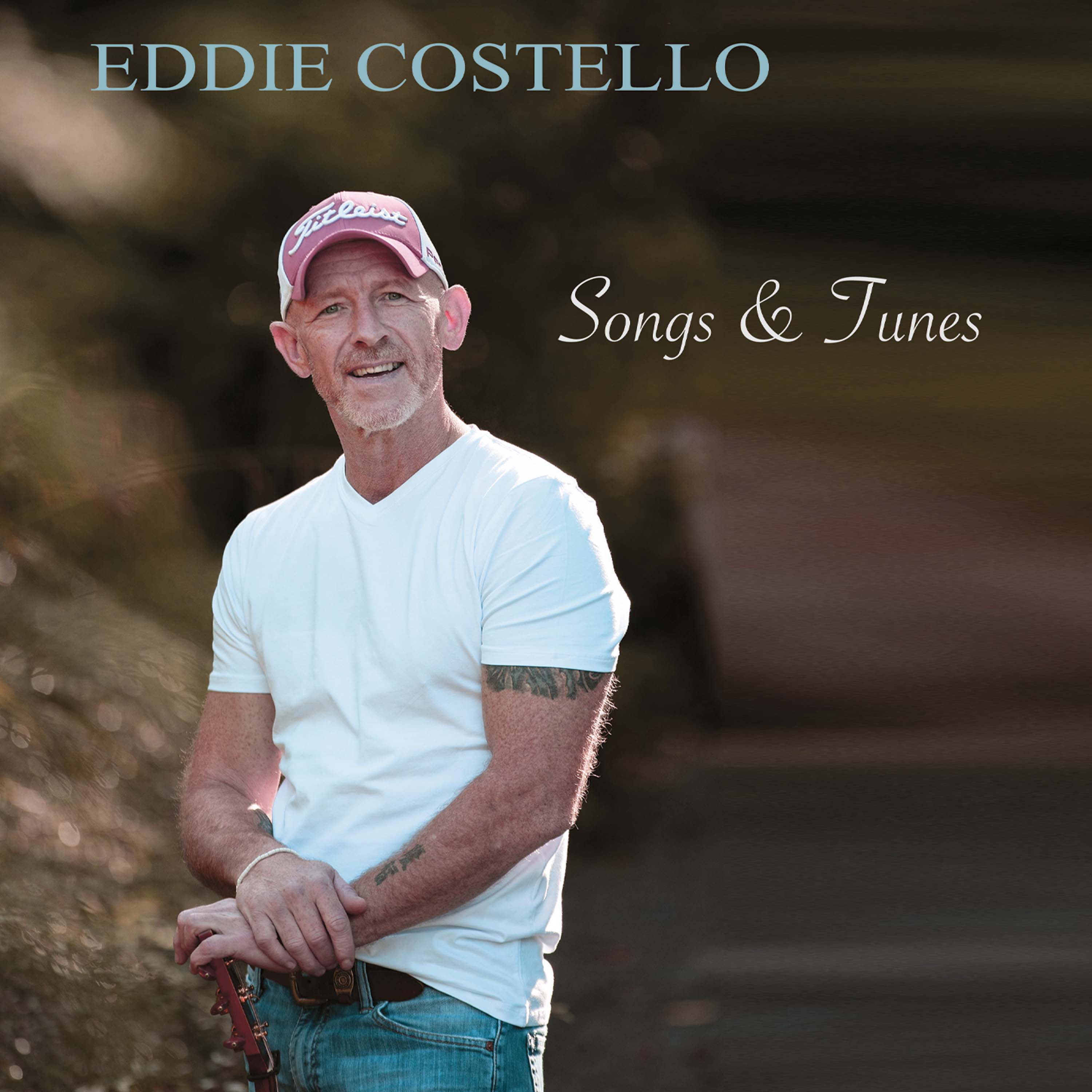 In 2021, Eddie released his album 'Songs & Tunes,' a culmination of his musical journey and experiences. This deeply personal and heartfelt album showcases his artistry and commitment to his craft. From his earliest memories of singing the song 'A Bunch of Thyme' for his delighted Aunt to his first experience singing into a microphone, Eddie's musical career has been a labor of love and a testament to his unwavering dedication. 
For Eddie, music is more than just a profession; it is a way of connecting with people's lives, bringing solace in times of elation or sadness. He believes that songs have the power to transcend boundaries, telling stories that resonate deeply within us. His love for traditional Irish music, alongside his admiration for artists like Paul Brady, Van Morrison, Billy Joel, and U2, has shaped his musical identity, infusing his performances with energy, emotion, and feeling. 
Benny McCarthy (Button Accordion & Melodeon) 
Prepare to be enchanted by the spirited melodies and captivating rhythms as you delve into the world of Benny McCarthy, a renowned accordion player extraordinaire hailing from the emerald shores of County Waterford in Ireland.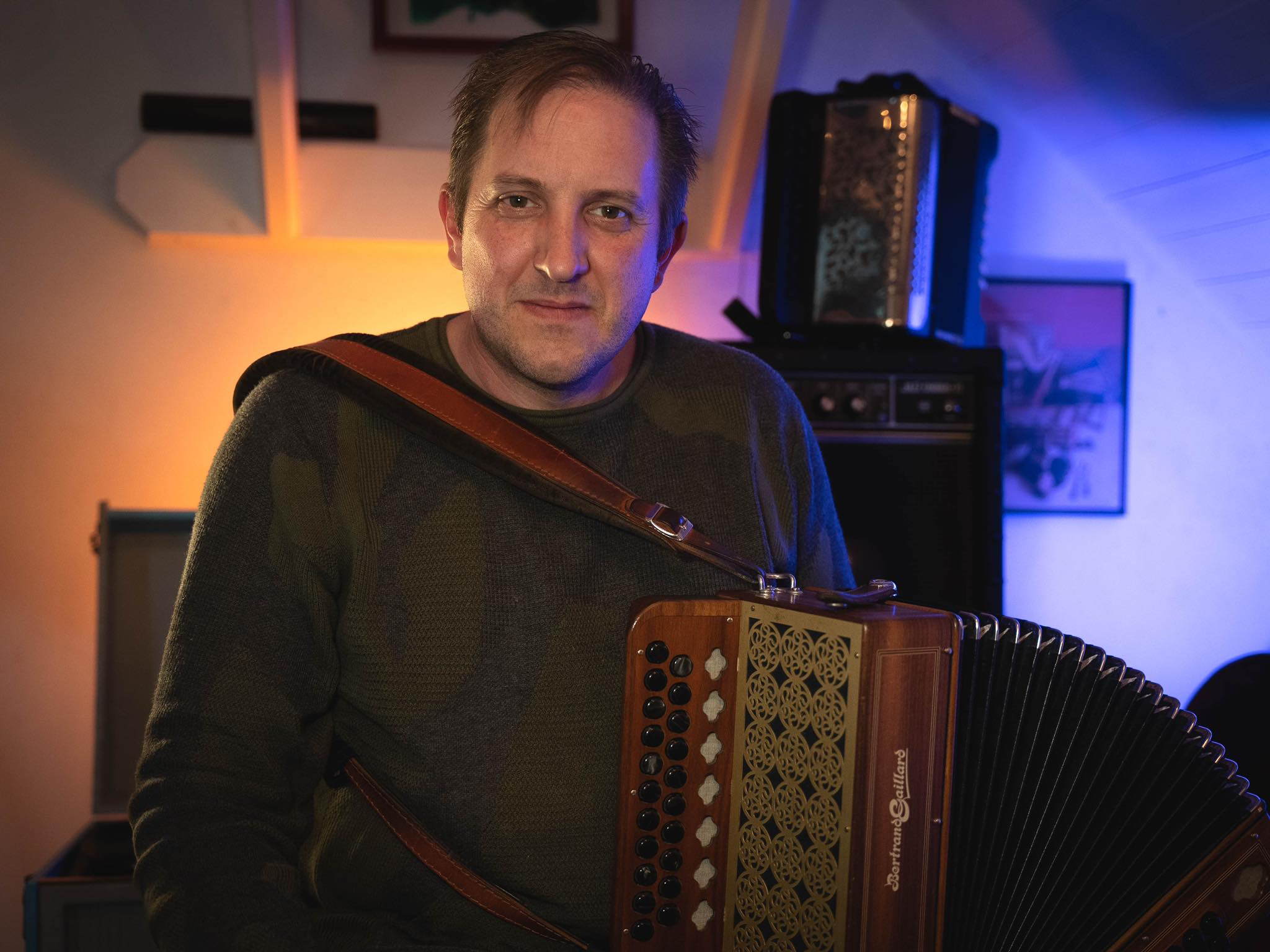 Benny McCarthy, an esteemed musician from Deelish in County Waterford, Ireland, is renowned for his exceptional skills on the button accordion and melodeon. Immersed in Irish music traditions since his youth, Benny's musical journey began at the age of 13 under the mentorship of accordion legend Bobby Gardiner. Inspired by musicians from all regions and styles, he traveled across Ireland, attending sessions and festivals, refining his craft. 
In 1994, Benny's talent earned him the distinction of becoming the Oireachtas champion on both the button accordion and the 10-key melodeon. He co-founded the iconic band Danú, with whom he still performs and manages today, leaving an indelible mark on the Irish music scene. Benny's artistry can be heard on over 50 album releases, collaborating with internationally renowned artists such as Liam Clancy, Donovan, John Sheahan and many others. 
Beyond his musical achievements, Benny's contributions have extended to theater projects, including collaborations with comedian/actor Jon Kenny and the Irish Arts Theatre hit show Teac A Bloc. He has represented Irish music on trade and state delegations to the United States, India, Bulgaria, and Europe, accompanied by the Irish President and government officials. 
Operating his own studio in County Waterford, Benny has recorded and produced numerous albums, theatre soundscape, film soundtracks, and other audio works. His performances have graced Irish national television and radio networks, as well as international platforms like the RTE, BBC, CBC, and PBS.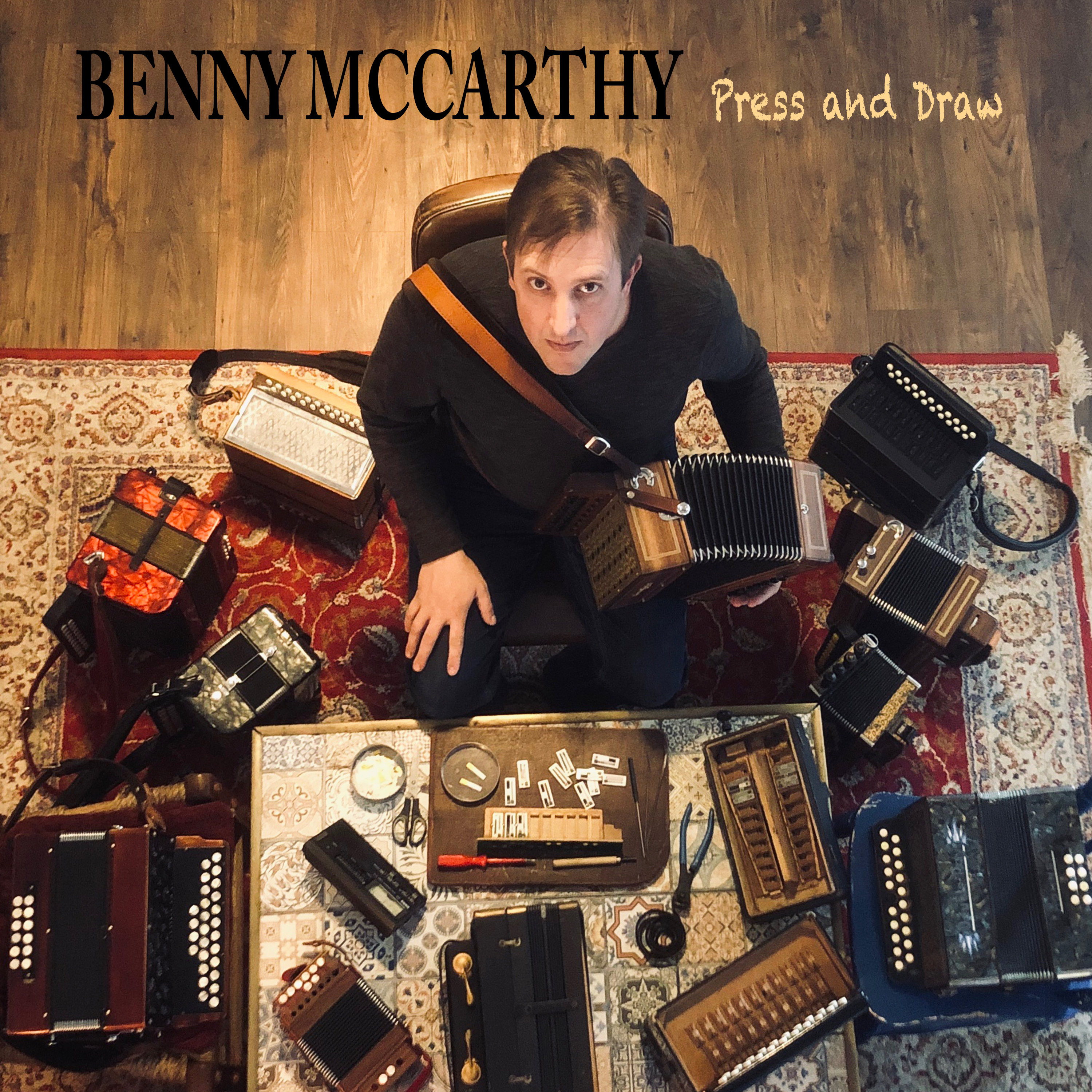 Benny McCarthy's solo album "Press & Draw," released in 2020, is a testament to his exceptional accordion skills and deep-rooted connection to Irish music. With captivating melodies and spirited traditional dance tunes, Benny showcases his creative genius and dedication to his craft. The album leaves a lasting impression, highlighting Benny's unique style and profound musicality. 
Benny McCarthy stands as a respected figure dedicated to preserving and promoting Irish music. His virtuosity, passion, and unwavering commitment have solidified his position as one of the most talented and influential accordion players of his generation. With each note he plays, Benny continues to inspire audiences worldwide, ensuring the beauty and significance of traditional Irish music endure. Through his performances, recordings, and mentoring of aspiring musicians, he continues to inspire and educate new generations about the beauty and significance of traditional Irish music.